Awnings for every application
Our awnings give you a range of clever options to help with shade and rain cover. Smart systems to help you get more from your outdoor area and improve your street appeal.
Perfect for multi-use spaces where having the option of an open or closed canopy is useful.
Popular with shop fronts, cafes, restaurants, and residential users.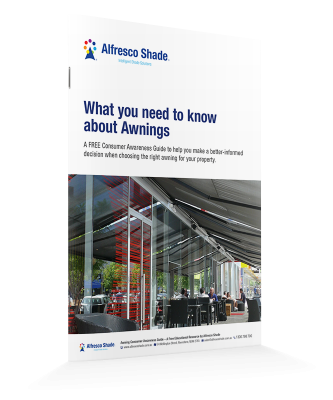 What you need to know about Awnings.
Everything you need to make an informed decision on your next project.
Types of Awning Solutions
Folding Arm Awnings
A smart cost effective option when you want the flexibility of a covered or uncovered outdoor space.
Retractable Roofs
Experience & enjoy the luxury of the most versatile outdoor entertaining weather management system.
Fixed Awnings
Discover how our permanent awning systems can help boost your street appeal and encourage more visitors.